Florist Hackney Wick
When you order a beautiful bouquet of flowers, you want them to be arranged by a florist that truly cares about their creations. Florist Hackney Wick is that florist and we love preparing stunning bouquets that will delight our customers in Hackney Wick and the E9 area. Each florist in our team has been handpicked, because of their talents, and we always ensure they have the qualifications, experience and skills required to meet our high standards. Choose the florist that puts the customer first always. Visit our online flower shop today.

Inexpensive Flower Bouquets in Hackney Wick E9
When you think of cheap flowers, a breathtaking bouquet of the most vibrant blooms may not be the first image that springs to mind. However, Florist Hackney Wick does sell affordable flowers that look amazing. Each carefully prepared bouquet features fresh flowers that look fabulous and will last for days. Send flowers that show you care without having to go beyond your budget. We have flowers at unbeatable prices to suit all occasions in E9 area. Enjoy cut-price flower delivery too when you send flowers to friends and family in Hackney Wick today.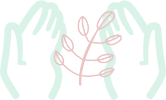 Same Day Flower Delivery in Hackney Wick
Surely same-day flower delivery is for people with plenty of cash to splash? Although the same day or even next-day flower delivery may seem a little out of your price range, you will be surprised at just how cheap it is with Florist Hackney Wick. Both our same day and next day flower delivery services in E9 areas are available at discounted prices, so you are free to send flowers online as soon as you remember a special occasion or event. Have flowers delivered today and get your stunning floral gift to Hackney Wick in time for that special day.

Flowers Delivered For Every Celebration with the Hackney Wick Florist
Sometimes buying gifts for every occasion can get a little bit overwhelming. Besides the publicly celebrated dates of Valentine's Day, Mother's Day, Christmas and Easter, there are birthdays, anniversaries and many other occasions to celebrate. Relax, and take advantage of our low prices by buying cheap bouquets for any and every event. We create arrangements for all manner of celebrations and commemorations such as Christenings, funerals, weddings as well as Father's Day, birthdays and any other occasion that springs to mind. If you need an impressive, yet affordable, bouquet delivered to Hackney Wick and the E9 region, we are the florist to use.

Our Flower Shop in Hackney Wick E9
Discover the florists that locals love and join our customers as they buy flowers at unbelievably low prices. Our online store makes it easy to browse an amazing collection of flowers in all manner of colours and styles. With so many different varieties on offer, you are certain to find flowers to that will please your family, friends and colleagues whenever the occasion arises. As well as having a fantastic team of floral artists, we are also proud of our flower delivery operatives who carefully transport your chosen blooms to loved ones in Hackney Wick, E9.

Send Flowers Online to E9 without Leaving Your Home
It is a great feeling knowing that you can order flowers without needing to leave the comfort of your own home in E9. This means that even if you wake in the middle of the night, suddenly remembering that it is someone's birthday or anniversary, you can go on our site and order flowers to be delivered to Hackney Wick. Leave the hustle and bustle of the high street to others, and relax as you browse our extensive flower collection before ordering your chosen blooms via our user-friendly website.